The image of a reclusive creator, with no need of the outside world, working in obscurity and leaving the world a great wealth of work is very seductive to us.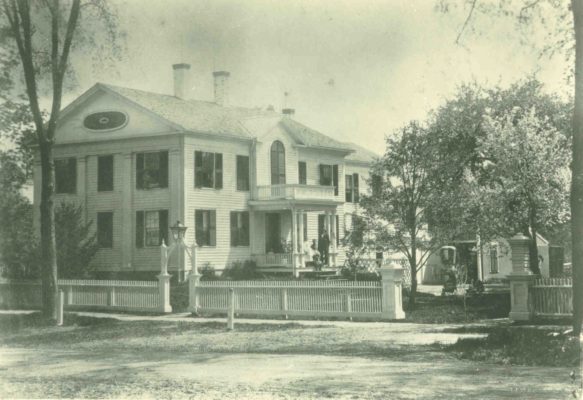 The Dickinson family homestead
Emily Dickinson is introduced to most English speakers in the teenage years, she crops up on a lot of high-school English papers, because it is thought that her short, moody poems are perfect for teenagers.
The simple bedroom where 1800 poems were written.
But there lurks a moody teenager in adults too, perhaps now more than ever her evocations of a life spent writing letters and never leaving her 1840s New England home can offer us a strange sort of comfort.
We have included three favorite poems below, but there are many more here.
1.
Could mortal lip divine

The undeveloped Freight

Of a delivered syllable

'Twould crumble with the weight.
This poem is about the shocking power of words. What is particularly beautiful is how few words it uses to make its point. Pure, terrible elegance.
2.
The Soul unto itself 
Or the most agonizing Spy  – 
An Enemy  –  could send  – 
Secure against its own  – 
No treason it can fear  – 
Itself  –  its Sovereign  –  of itself
The Soul should stand in Awe  –

I think we have all felt the burden of being left alone with one's thoughts this year. It is both beautiful, freeing and a terrible burden.
3.
Blue sea, wilt welcome me?
Is what we have to offer ever going to find an outlet? That is the question every person ask themselves now and again, this poem takes a sideways look at it, and seems somehow bravely defiant, whilst maintaining humility.
---